People
·
Stockholm
·
Hybrid Remote
Talent Acquisition Partner
Heja is on a mission to connect the 1.5 billion people in the world of youth sports. This is a fantastic opportunity to make a real social impact on children's health and lifestyle at scale. In a few years, we've grown to over 1,9 million users in 50+ countries with our main markets in the UK, U.S., New Zealand, and Australia. Thousands more are joining every day to meet, unite and develop together.
We're looking for our first Talent Acquisition Partner that is eager to be part of our journey where you will be growing and strengthening the team by finding top talent that shares our values as well as driving our employer brand and internal events. Your work will have a great impact on our future growth and you will be given a lot of freedom to shape your work.


You will work with these key areas
- Recruitment - Manage and coordinate all our recruitment processes as well as lead our talent acquisition strategy to make sure we work proactively with providing the best candidate experience and finding the right people. Actively sourcing top talent and building a pipeline will be a crucial part of your role. You will work tight with our hiring managers to understand their recruitment needs and support them in the full process, from hiring to onboarding. This also includes being the point of contact for potential VISA processes, together with our external VISA agency.
- Internal Events - Plan and organize our virtual and physical team meetups to ensure we continue to create valuable experiences and fun memories together.
- Employer Branding - Continue to increase our brand awareness among talent by managing our external communication on social media, arranging external events, find collaborations with organizations that share our values and other initiatives.
- Onboarding- Lead our onboarding process for new employees and, together with the managers, make sure they feel welcomed and have everything they need.
In addition to everything above, we hope you can identify areas of improvement and bring new perspectives that will further develop our way of working. We hope you're not afraid to challenge us and speak your mind. You will further contribute to our mission of being a diverse, inclusive, and equal workplace.
You will be part of the People department and work from our Stockholm office in Medborgarplatsen, but also support our US office in Chicago. This is a full-time, permanent position with a 6-month probation period.
Note that for this position we are not able to support a relocation/VISA process.


For this role, we believe that
- You have several years of experience leading end-to-end recruitment processes, preferably with tech or product roles, where you gained a broad understanding of the tech industry. You truly believe that a great candidate experience brings future Heja ambassadors, and would never sacrifice quality over quantity.
- You've been successful in sourcing and building a solid pipeline from your previous experience.
- You thrive in a fast-paced environment and have a genuine interest in people where networking is something you enjoy. Building trustful relationships with candidates and the people around you are one of your key strengths; thanks to your high integrity, positive energy, and empathy.
- You have a structured and independent way of working with the ability to drive several projects in parallel and have the flexibility to prioritize your work according to what creates the most value for the company.
- You have strong communication skills and speak fluent English, Swedish is not required.
If this makes you excited, please apply even if you don't check all the "boxes" above.
We are not superhumans and we don't expect you to be one either. We will all make mistakes, we just expect that we will learn from them and that we always embrace new challenges.


Recruitment process
- Introduction Call and Culture Interview. We'll get to know each other better 
- Skillset Interview. We deep dive into your skills and knowledge together with the closest team. All positions require some form of case onsite/at home as a part of the recruitment process. 
- Culture Interview. A final interview where we discuss the Heja culture and your/our values.
 We value diversity of perspective and are committed to building an inclusive workplace that welcomes people from all different backgrounds 💚
Department

People

Locations

Stockholm

Remote status

Hybrid Remote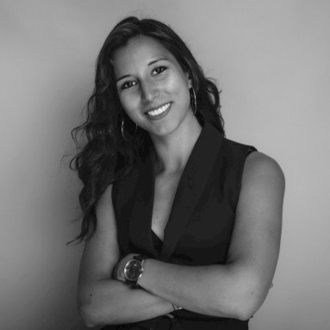 Perks and Benefits
📃 Stock Option Plan

We want everyone in our team to be part of our journey and therefore offer a stock option plan for all full-time employees.

🚴‍♀️ Health & Wellness

4000 SEK yearly for things like working out and massage.

📚 Education Budget & Personal Development

We invest time and money into your personal development. Every employee gets a yearly allowance to spend on education and learning. Many of us have e.g. studied the world-class growth programs by Reforge.

⛱️ Flexible Public Holidays

What matters to you? We believe everyone should be able to celebrate what's close to their heart. That's why you can swap public holidays off, according to your values and beliefs 💚.

🕙 Freedom & Work-life balance

Join early or work late, you choose. Prefer the office, remote work or a mix? It's up to you. We trust you and believe it's your responsibility to make sure that you are efficient and stay connected to the team. We work hard but also cherish work-life balance.


🏦 Pension & Insurance

We provide an insurance and pension plan for all employees.

💻 Equipment

We provide a phone of your choosing together with a generous phone plan and hardware setup.

🏄🏼‍♀️ Company Trips

Monthly meetups with the team and one longer getaway trip per year together (prev. Spain, Italy, Greece).

🏡 Our Offices

From Sweden 🇸🇪 to the U.S. 🇺🇸, with an eye for details and a lot of love, we've made our office our second home. A place to enjoy, find inspiration, and have fun together.
About Heja
We are firm believers in the positive impact sports can play in the lives of kids and youths, for generations to come.

It should be fun and a place where people unite. Sports are universal and translate into every part of the world; where cultures meet and anyone can be part of a team.

That's the beauty of it, don't you think? 💚
People
·
Stockholm
·
Hybrid Remote
Talent Acquisition Partner
Loading application form
Already working at Heja?
Let's recruit together and find your next colleague.